Our Clients
We work with companies of all shapes and sizes, from the smallest startups to large bluechips and global giants. Here is a small selection of our favourite clients, with a brief overview of how we've helped them.
Lloyds Banking Group
A mixture of Agile and more traditional Waterfall-style environments in the insurance and wealth sector, this involved working on C#, ASP.NET, WPF and WCF applications. Work with this company involved the integration of many disparate and legacy systems using SOAP web services.
---
Gamestec Leisure
Development of backend systems designed to collect and analyse fruit machine, quiz machine and fixed-odds betting terminal (FOBT) usage and performance. Included a suite of management information tools for targeting specific machines at different locations, demographics and brewery sites.
---
Jet2 & Jet2Holidays
Integration of new Web API-based margin management system into Jet2Holidays website, website search performance improvements and re-architecture, migration to Docker containers and .Net Core. Also involved setting up continuous integration and deployment pipelines and other devops functions.
---
NCR

Based between London, Leeds and Dublin locations, this role involved working with a vast number of different ATM products from small machines used in local shops by independent providers, to large multi-function devices built into the wall of your local high street bank. Involved working on a number of ground-breaking initatives, including early retina scanning identification systems.
---
Nationwide Building Society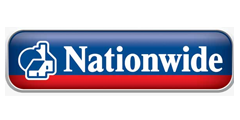 Mainly working on-site at Nationwide's head office in Swindon, this project involved migrating legacy ATM and self-service software to a modern Windows-based platform that included stat-of-the-art hardware and software distribution processes.
---
Halifax Building Society
Multi-million pound maintenance and rewrite of telephony integrated desktop systems. Also included work on Interactive Voice Response (IVR) systems, and ATM software. Integration of Halifax and Bank of Scotland automated note acceptor machines with the Lloyds TSB platform following the well-publicised merger.
---
Sony Online Entertainment (Europe)
Multithreaded web service for analysing in-game data and chat in real time. Involved SQL Server tuning of tables containing upwards of 2 billion rows, one of the largest single tables we've seen in a relational database, ever.
---
Provident Financial Management Services
C#, MVC and SQL Server website re-write for the Satsuma personal loans brand. Included the creation of several strategic new webservices as well as integration with third party web services for credit scoring, fraud detection and payment processing.
---
Anacap Financial Partners
Assistance with in-house MVC and Javascript line-of-business application, and integration with third party data APIs using Web API.
---