Last Updated: 5 February 2020
We Support The 125 Group - British High Speed Train (HST) Enthusiasts
Park Square Consulting are proud supporters of The 125 Group.
The group was established in 1994 and exists to preserve and protect the British High Speed Train, styled for much of its life as the 'Intercity 125'. An important and iconic piece of British engineering, the diesel-powered design has been in service for many decades and is still a reliable mainstay of the UK rail network.
The group has completely restored the prototype High Speed Train (HST) locomotive (numbered 41001), which now tours around the country to haul special charter trains on heritage railways. The group later acquired several Mark 3 coaches, which were refurbished and re-painted into classic liveries such as that of the original prototype, and the Intercity 'Swallow' scheme.
The loco is owned by the National Railway Museum in York, and is currently based at the Grand Central Railway in Ruddington. For more information on how to donate towards their £100,000 target to build a HST Depot at Ruddington, check out their page here.
In November 2014, three Park Square Consulting colleagues were lucky enough to be invited to ride on the first passenger service hauled by the prototype loco since the seventies. Industrial design guru Sir Kenneth Grange (pictured below looking at the front of the train) - whose work includes the Kenwood Mixer, Parker Pen and London Taxi - was also amoungst the guests.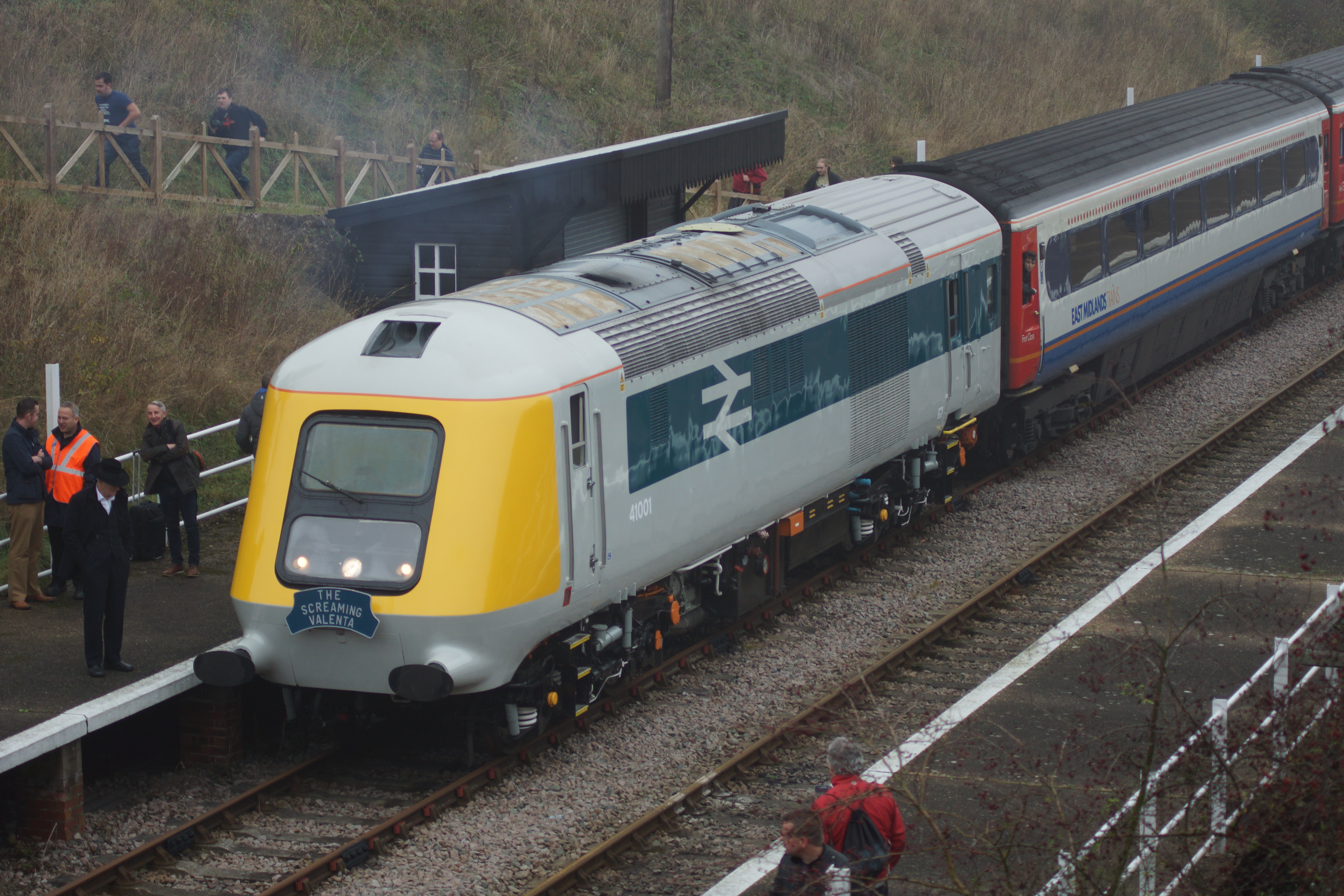 The 125 Group are currently trying to raise £100,000 to build their own depot for maintaining their loco and rolling stock. Park Square Consulting were pleased to be able to contribute towards this target, and are looking forward to visiting when building works are complete.